De Atmosfeer offers a variety of beers and sodas, as well as some snacks. A selection of our assortment can be found here.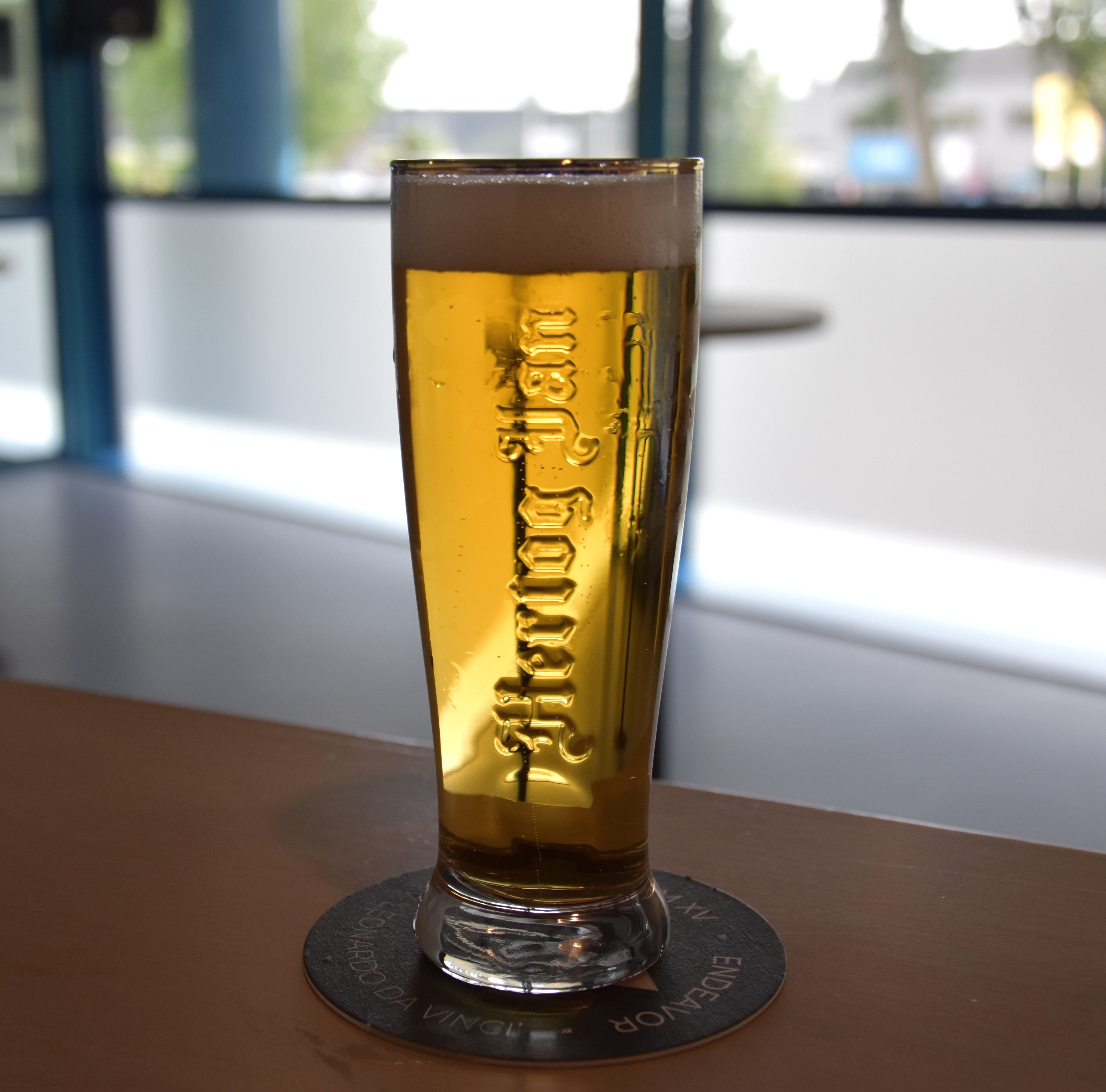 Hertog Jan
A refreshing full bodied Dutch pilsener best enjoyed cold from the tap.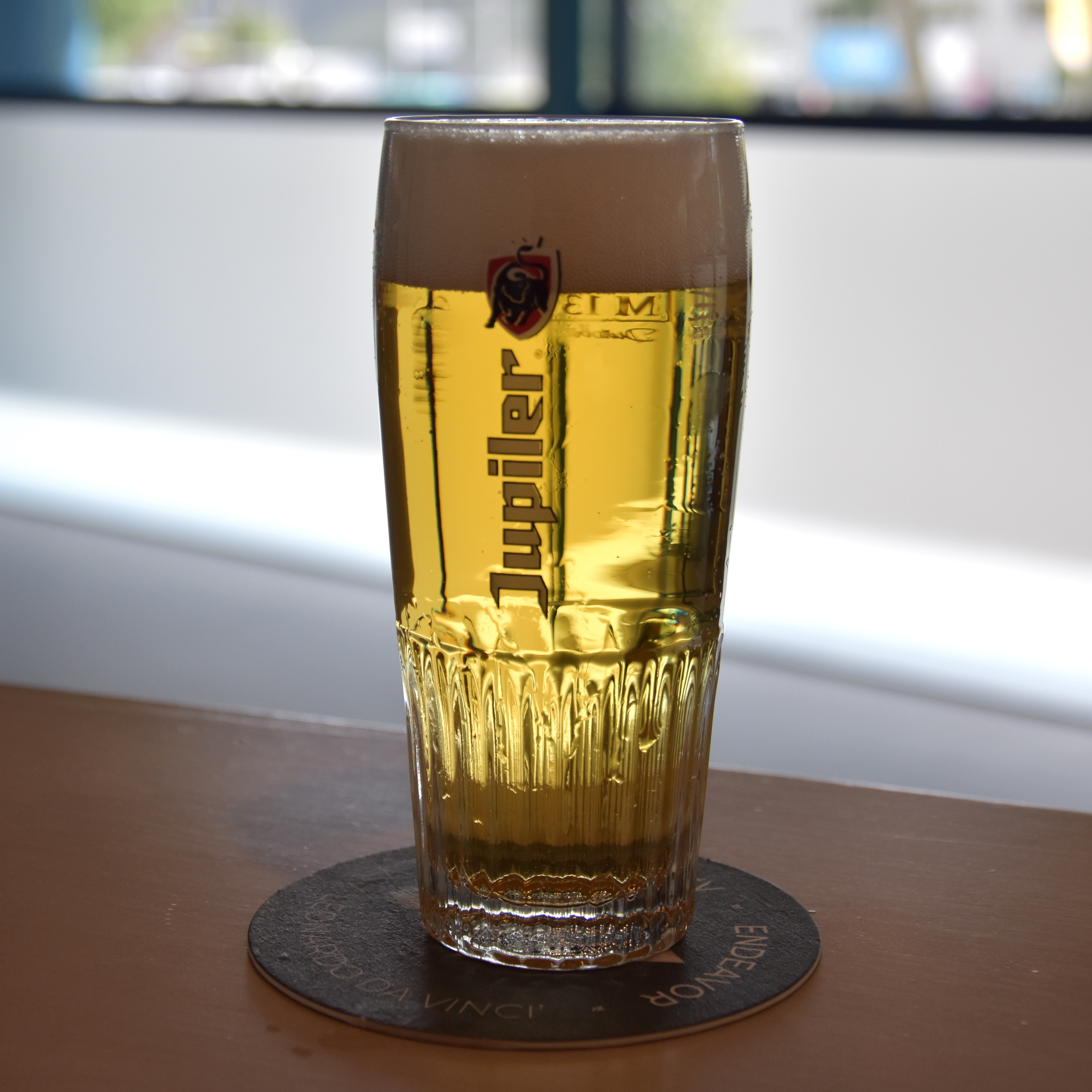 Jupiler
Belgian pilsener at its finest: refreshing, slightly bitter and with a nice foamy head.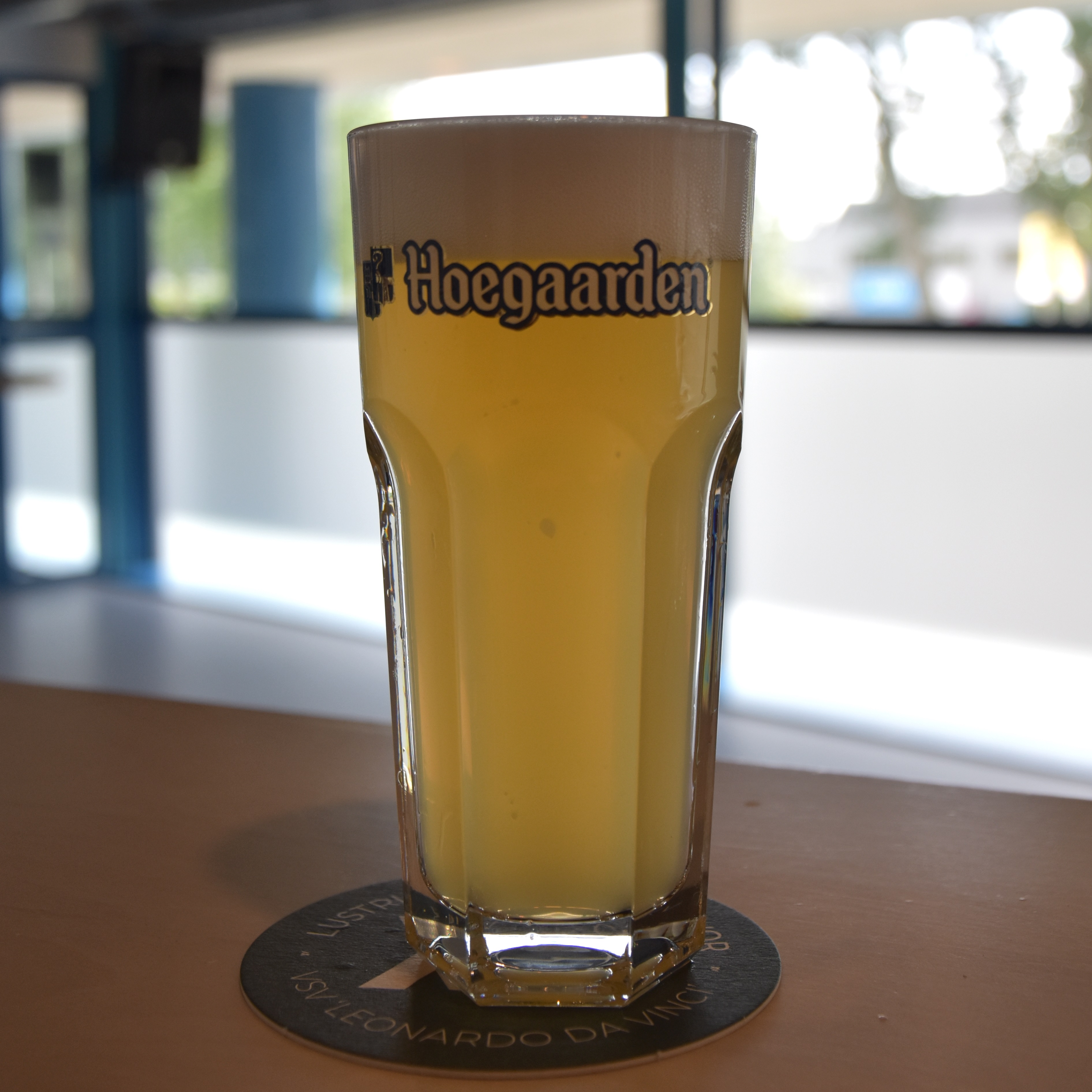 Hoegaarden
A fresh and sweet white beer, best enjoyed on a warm summer day.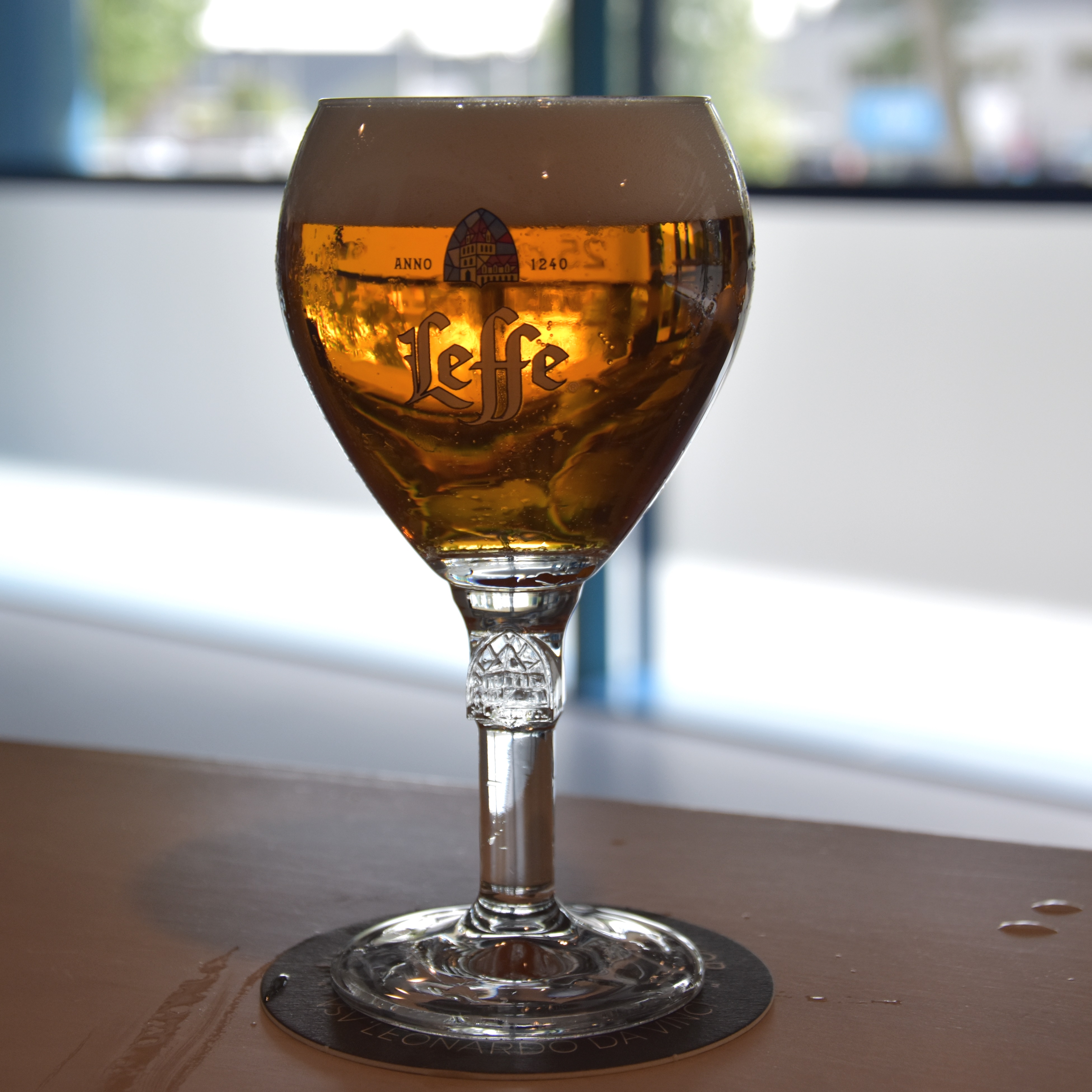 Leffe Blond
Our mainstay specialty beer: traditional and flavorful with a creamy texture.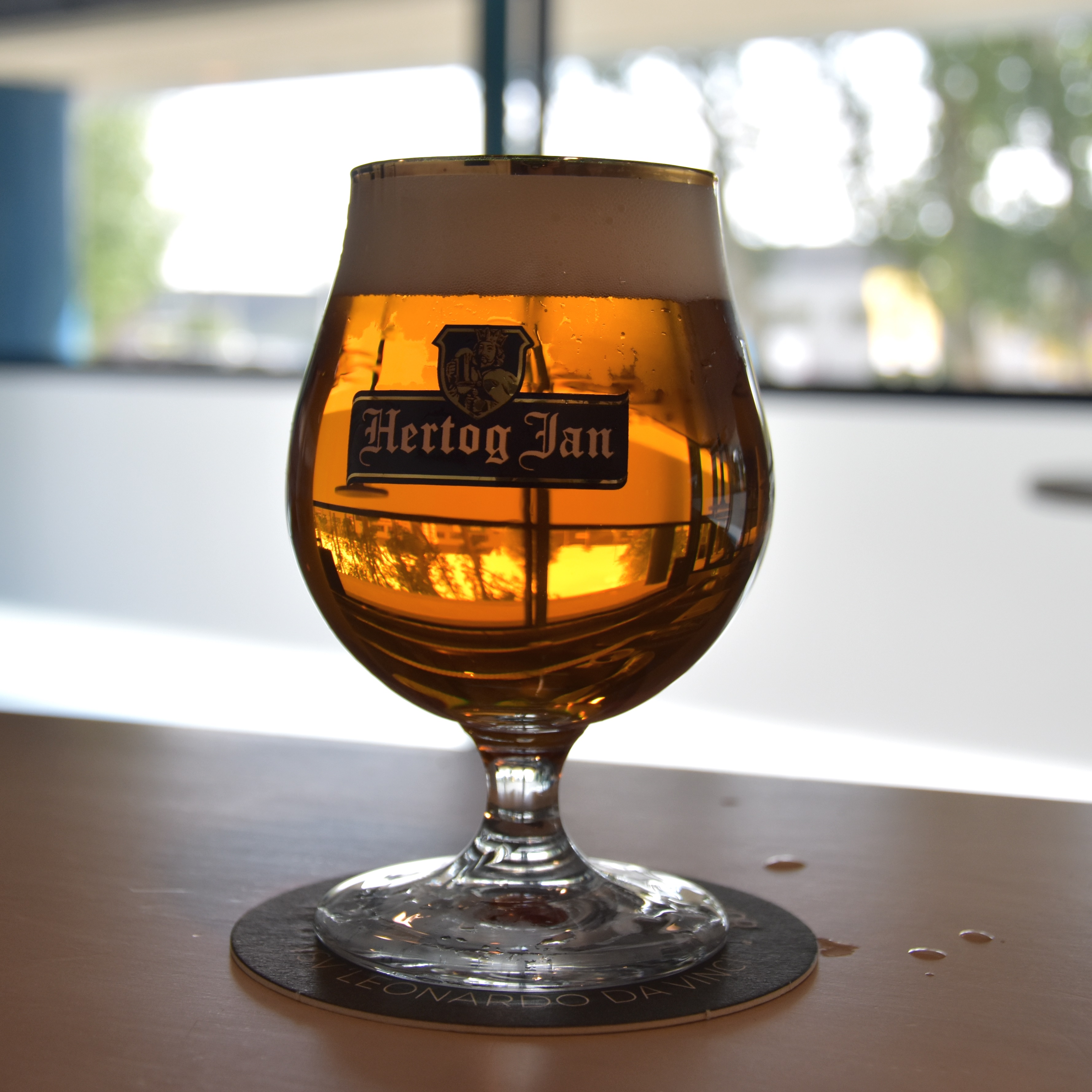 Hertog Jan Seasonal
A regularly changing seasonal beer, including favorites such as the Hertog Jan Weizener and Grand Prestige. Currently available is the Hertog Jan Lentebock.
Bottled beverages
Next to our tap assortment, de Atmosfeer offers several bottled drinks, including:
Leffe 0.0
Jupiler 0.0
Hoegaarden 0.0
Jopen 0.3
Trappistes Rochefort 10
Floreffe Dubbel
Pauwel Kwak
Vedett IPA
Duvel Tripel Hop Citra
La Chouffe Cherry
Liefmans Fruitesse
Somersby Apple Cider
Somersby Blackberry Cider
Hooghoudt Straaljager
Hooghoudt Kalmoes Beerenburg Cola
Coca Cola
Coca Cola Zero
Fanta
Fanta Casis
Finley Bitter Lemon
Sprite
Fuze Tea Green
Fuze Tea Sparkling
Fuze Tea Blue Berry
Ginger Beer
Orange Juice
Apple Juice
Chocomel
Fristi
Seasonal specialty tap
De Atmosfeer currently has two additional specialty beers on tap, come try them while stock lasts!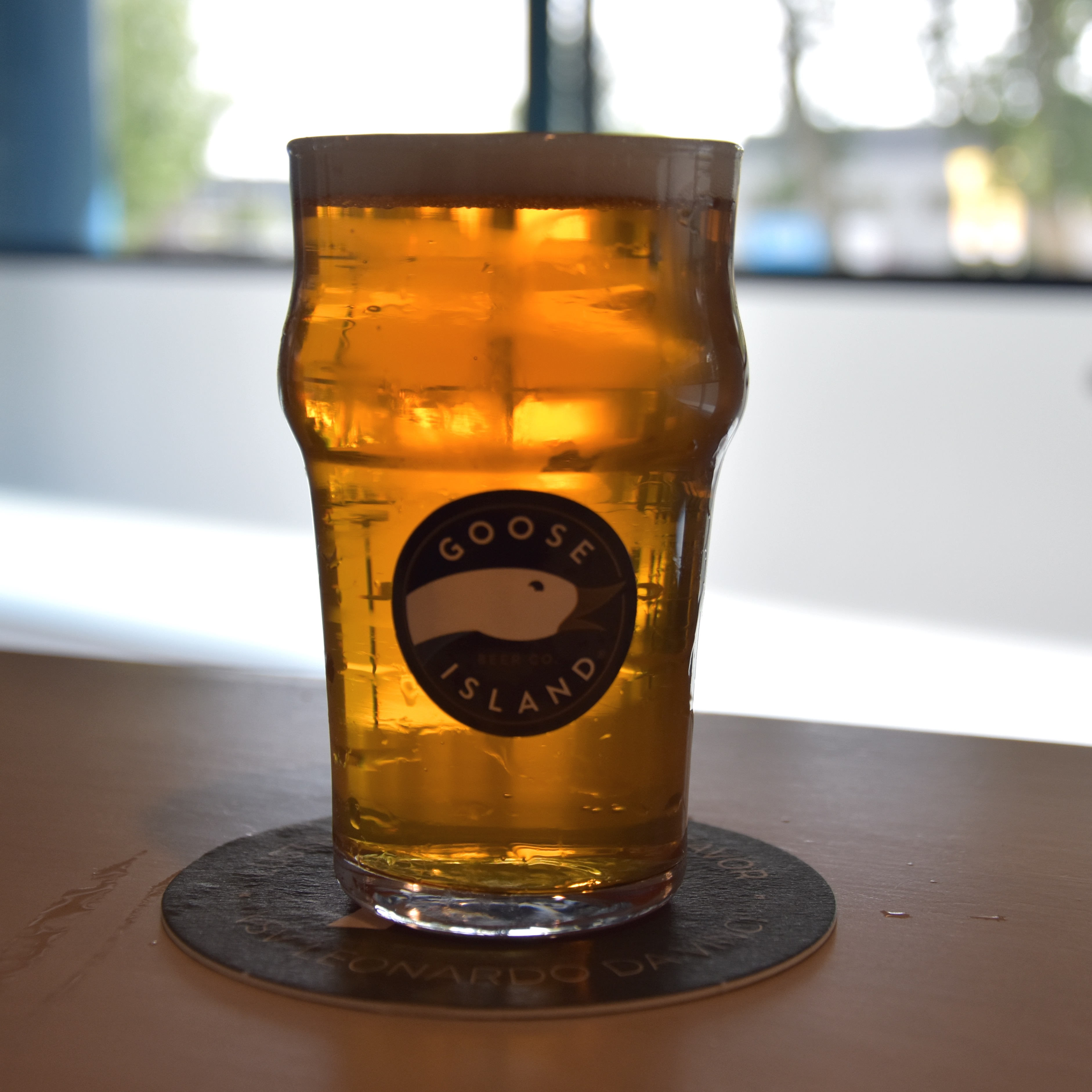 'T IJ IPA
The 'T IJ IPA is a dark blond beer with a distinct hop flavour. In this IPA hops were added to the beer not only during brewing, but also during maturation. This creates delicious aromas of grapefruit and flowers. A beer with a fruity, bitter aftertaste that lingers for a long time.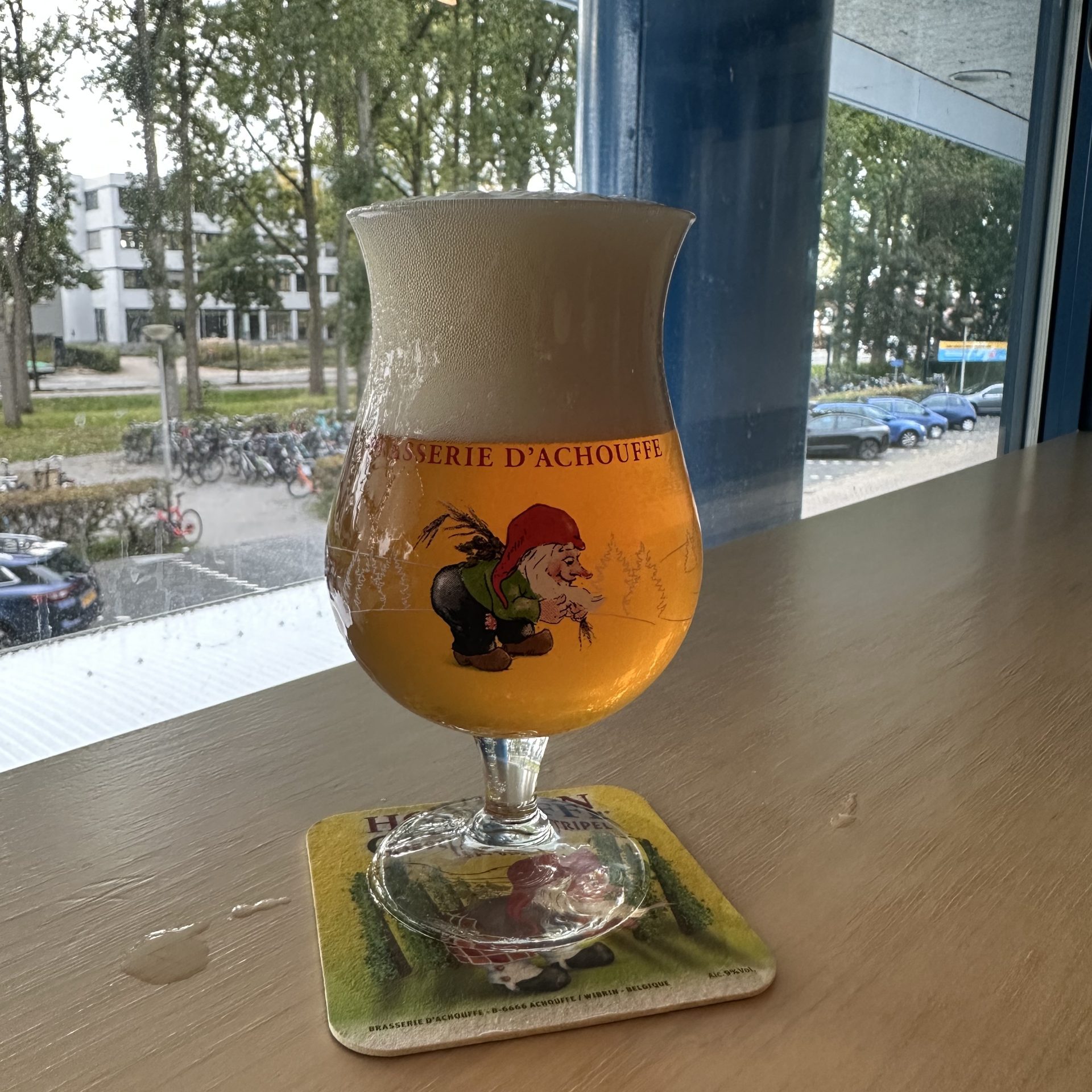 La Chouffe
A real classic. La Chouffe has traded its place with Tripel Karmeliet from the fridge to the tap. A traditional-style Belgian beer, it  is characterised by its little spicy  flavour which is highlighted by the freshness of a tap.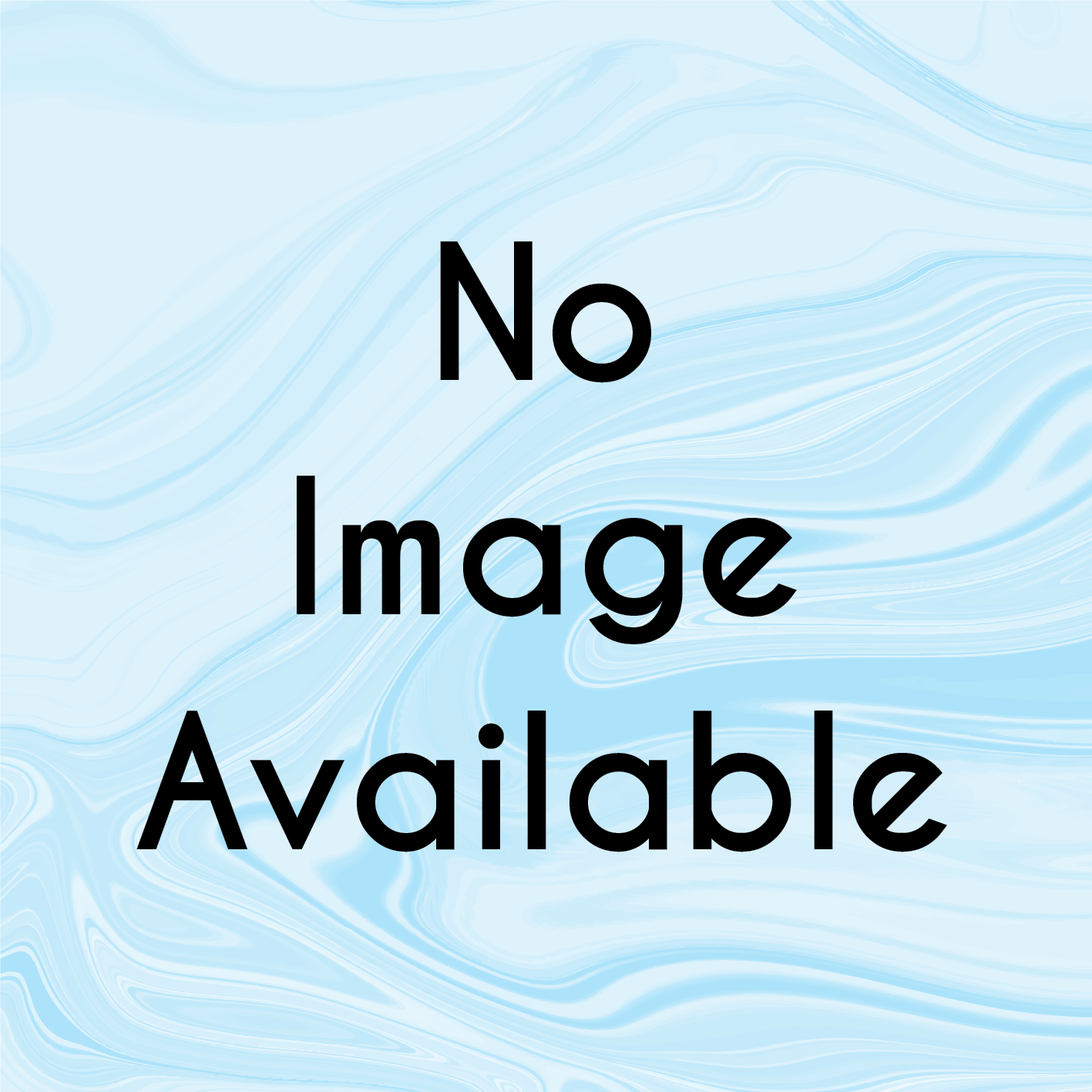 Liefmans Fruitesse
Liefmans Fruitesse is a light red coloured fruit beer. Enjoy the fresh & intense taste of strawberries, raspberries, cherries, elderberries and blueberries.